Today was Bertrand's evaluation and neurosuit fitting at
Now I Can
intensive therapy center. I am in awe of how thorough the therapists were! They took full measurements, did range of motion tests, took photographs, took video, asked lots of questions, fitted the neurosuit, worked with him... and even more amazingly, Bertrand tolerated it all well! I feel that they established a solid baseline from which we can work and measure progress from.
Bertrand went to school after the therapy and, while he took a brief nap there, he was alert and happy when I picked him up. He has been talkative and happy since got home. (We've read his new book "Llama Llama Red Pajama" way too many times already.) I don't know how he is still awake. Matthew and I have been up since 5am and we're ready to drop--but we're so proud of our boy! He has come a LONG way from last year!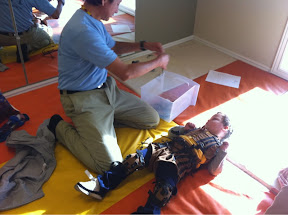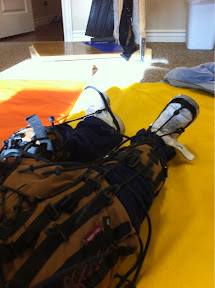 The neurosuit includes arm bands too. It's amazing. I'll get more pictures over the next 3 weeks.